HS2 is coming... we need your help to get the best deal for nature
With the planning and development of HS2 gathering pace, Cheshire Wildlife Trust has launched a campaign to get the best deal for Cheshire's wildlife. We can't stop HS2, but we need to hold them accountable for the damaging impact on our wildlife.
What is HS2?
HS2 is a high-speed rail network connecting London to Manchester and Leeds, with the aim of boosting the economy across the UK. However, there are major issues relating to the impact of the scheme on habitats and species.
What we've already achieved for Phase 2a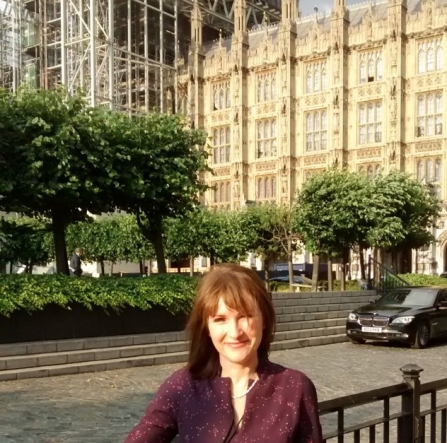 We highlighted errors in HS2 Ltd's calculations, showing that they have underestimated the impacts the scheme will have on biodiversity. They have given us legally binding assurances that more will be done to compensate for the loss of habitat.
We identified a new Local Wildlife Site, designated for bats and farmland birds, meaning HS2 Ltd can no longer ignore the importance of this area and will have to take measures to reduce the damage they will cause.
£850,000 has been secured for habitat restoration and creation to replace lost wildlife habitats.
What's still to do for Phase 2b?
Eight times longer than 2a, Phase 2b will directly impact 17 designated wildlife sites in Cheshire, Warrington and south Manchester including several ancient woodlands. Crucially, there are many more potential Local Wildlife Sites that, without designation, have no protection.
We need your help to: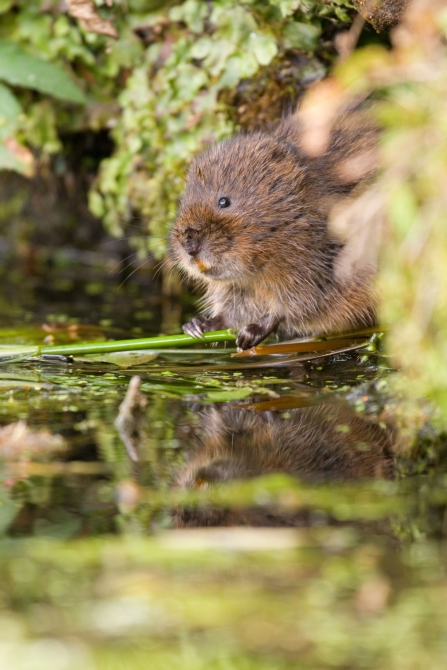 • Designate and protect new Local Wildlife Sites.
• Gather evidence and respond to upcoming consultations and continue to meet with HS2 Ltd to
influence the plans.
• Ensure HS2 Ltd abides by its commitment to achieve 'no net loss of biodiversity', creating and
improving enough new woodland to compensate for the impacts of the scheme.
• Fight for the creation of habitats, particularly wetlands and wildflower grasslands.
• Provide communities and MPs with information on the impact of High Speed Rail in their area.
• If necessary, take our concerns to Government, securing the right to give evidence at the House
of Commons Select Committee.
But we can't do all this without your help.
To achieve what we did for the five miles of Phase 2a took more than 2,000 hours of staff time. There is so much more work to do to get the best deal for wildlife along the 45 miles of Phase 2b.
Can you help us get the best deal for nature?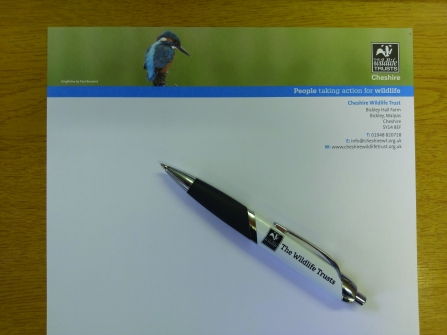 could help us write detailed letters to HS2 Ltd
could pay for us to identify important wildlife havens in the area.
could pay the survey of a threatened area
could pay for the designation of a new Local Wildlife Sites on the route
could pay for us to take our concerns to the House of Commons Select Committee.
HS2 Proposed route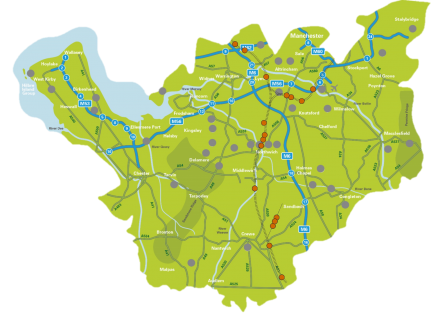 17 designated Local Wildlife Sites along the route (marked as orange circles):
1. Eleven Acre Common
2. Silver Lane Ponds
3. Fox Covert
4. Hancock's Bank South (ancient woodland)
5. Ryecroft Covert
6. Ecclesfield Wood
7. Davenport Green Wood
8. Arley and Waterless Brook Corridor
9. Leonard's and Smoker Wood (ancient woodland)
10. Winnington and Peas Wood (ancient woodland)
11. Long Wood
12. Shropshire Union Canal (Middlewich Branch)
13. Fields Farm Flashes
14. Clay Lane Verges, Moston
15. Brookhouse Pools
16. Mere Gutter with Basford Brook
17. Randilow and Bunker Hill
Cheshire Wildlife Trust's nature reserves (marked as grey circles)
Sites of Special Scientific Interest (SSSI) within 500m of the proposed HS2 route:
• Holcroft Moss
• Rostherne Mere (Ramsar Site, a wetland site of international importance)
Wildlife at risk
Your planning team
Dr Rachel Giles Evidence and Planning Manager (centre)
"My job is to scrutinise plans, surveys and impact assessments and write detailed consultation
responses highlighting any issues. I also meet with HS2 Ltd. staff to try and influence the project
design."
Andrea Powell Conservation Officer (left)
""I look after the Trust's GIS datasets and produce maps for wildlife surveys and management
plans. "
Fiona Wood Conservation Officer (right)
"I work on the ground to find locations that meet the Local Wildlife Site criteria. These are usually
priority habitats such as native woodlands, species-rich grasslands and reedbeds."