Take on the Big Wild Walk challenge for nature & climate
Help Cheshire Wildlife Trust tackle the nature and climate emergency by challenging yourself to a Big Wild Walk this October half-term. Between 25th and 31st October, we're asking nature lovers to fundraise for The Wildlife Trusts, as we embark on our mission to protect at least 30% of land and sea for nature by 2030.
In honour of our 30 by 30 goal, we're challenging you to take on one of the following:
· Walk 30km over the Big Wild Walk week
· Walk 30km in three days
· Walk 30km in one day
Alternatively, you can create your own challenge. You'll even receive a Wilder Future tote bag when you raise £30!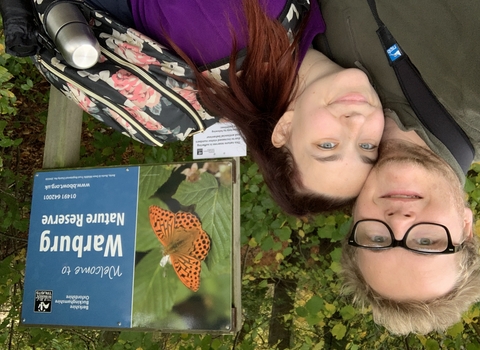 Sam Hockaday raised over £500 for his Wildlife Trust
"I found this was a brilliant opportunity to not only get into nature but also gave us the ability to raise money for The Wildlife Trusts directly supporting our wildlife.
We decided that we had to go big in order to raise as much as we could for the Trust. We challenged ourselves to walk 100km in a seven day period. I would highly recommend that people take part in this challenge. It offers many things both to yourself and the natural world. It gives you the ability to explore the natural world while giving back to it."