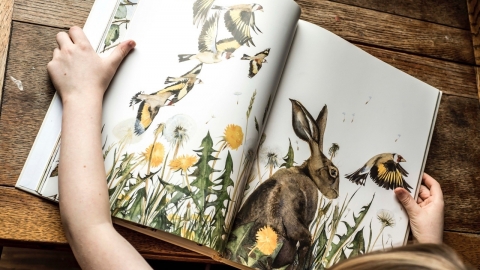 Rediscovering the Lost Words webinar - Teachers and Educators Session
Location:
Online,
Webinar,
SY14 8EF
Book
Learn how you can help your class discover the wonderful Lost Words.

About the event
Rediscovering the Lost Words is all about helping teachers and educators to unlock the potential wrapped up in the magical book written by Rob Macfarlane. We will demonstrate what we have delivered with several schools through our project so far, before asking Rob, Jackie and Eva on how they think you and your students can get the most from the book. From how to make it into a half-term of art lessons, right through to creative writing, there should be something here no matter your subject matter. We will also have time for a Q&A session with our all-star panel, giving you the chance to delve into the details behind the book and the minds behind it.
Booking
Price
Free thanks to funding from the Heritage Lottery Fund.
Additional booking information
We want to make this a positive experience for all participants. If you have particular access needs (for example visual impairment, dyslexia, deafness etc) please contact us in advance via email so we can work together to give you the best experience we can.
Suitable for
Families, Children, Adults