Protect the wildlife and wild places you love, for tomorrow and for ever.
Imagine leaving a gift that could truly last for generations, a gift that means your generosity can allow others to enjoy wildlife and wild places for the future - just like you do now.
However large or small, your gift will make a real difference to our region's wildlife.
I'm sure that, like me, you're concerned about the future of our planet. You too share a belief that it is important that we leave a thriving natural world for future generations to know and enjoy. That is why making a Will is one of the most important jobs any of us has to do.
Once you have provided for your loved ones,please consider including a gift to Cheshire Wildlife Trust in your Will. No matter how big or small, you can be sure it will make a difference to Cheshire's wildlife.
Whatever your reason for giving, every single gift provides vital support for our most precious wildlife in these challenging times. Your gift will really make a positive impact and a lasting difference to the local wildlife and wild place you love so much. What's more, leaving a gift in your Will won't cost you a penny now and can even save tax on what you leave.
20% off Will writing 
We've teamed up with several local solicitors to offer Will writing services to our supporters at a 20% discount off usual charges. Please contact us for full details.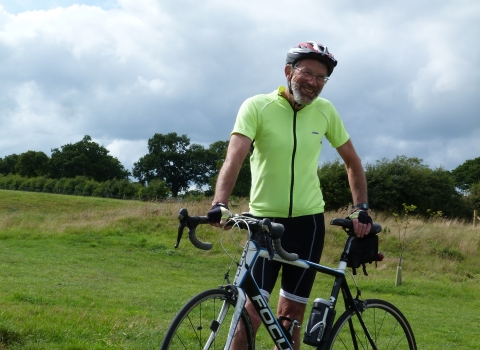 Philip's story
Member and Trustee, Philip loves nature. By deciding to leave a gift to the Trust in his Will, he is ensuring that the wildlife that's so important to him will be protected long into the future.
I decided to leave a gift to Cheshire Wildlife Trust in my Will because wildlife needs all the help it can get and the Trust is the 'go to' organisation for wildlife protection in this area. They are the people who know most about Cheshire's wildlife and how to protect it. I see how hard people at the Trust work and how hard it is to fund this work. It's easy to take it for granted but it all costs money. Being able to make a lasting contribution to all of that is great.
What to do next
For more information on making and updating your Will, we would always advise you to contact a solicitor.
Please take a look at our clear and practical leaflet on leaving a legacy below.
If you would like to discuss leaving a gift to Cheshire Wildlife Trust in confidence, please contact Joanne Darlington on 01948 820728, e-mail jdarlington@cheshirewt.org.uk or write to Bickley Hall Farm, Bickley, Malpas, Cheshire, SY14 8EF.