Reconnect with nature during lockdown
Nature helps us to be happier and healthier. Whether it's going outside to stretch your legs and get some fresh air, listening to the birds in your garden, or appreciating a landscape.
Download our FREE guide, packed full of ideas to help you connect with nature, either at home or outdoors.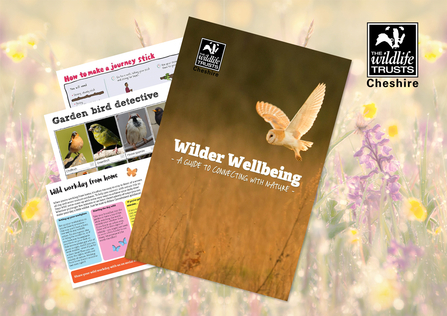 Sign up by filling in the form below and you will then be directed to a page where you can download the digital pack!
Please note that this is a digital pack but you could print it off at home
If you have any problems downloading your pack or for more info, email info@cheshirewt.org.uk