Are you looking for a gift that will last a whole year and bring your loved ones closer to nature?
Our gift membership makes an ideal present for a friend or family member.
We offer three types of gift membership:
Individual £36
Joint (two people at the same address) £42
Family (two adults and up to 4 children aged under 15) £48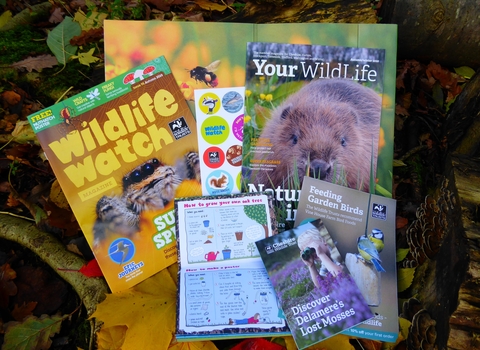 Tailor the gift to your loved one's interest
Choice of gift:
Rewild Yourself by Simon Barnes, featuring 23 spellbinding ways to bring the magic of nature much closer to home.
Soft barn owl toy
Wildflower seedball tin, containing 20 seed balls to plant in your garden to encourage wildlife.
or Cheshire Wildlife Trust branded drinks bottle, useful for days out.
Adult membership pack contains a copy of the current Your WildLife magazine (twice a year). 
Family pack contains: a copy of the current children's Wildlife Watch magazine (four times a year), a Wildlife Watchers handbook, hedgehog reward card and stickers .As part of a family membership each child will receive their own pack.
The choice of gift, membership pack and Watch magazine (if applicable) will be packaged in a gift box with a gift membership label.
Buy your membership online
Gift Membership terms and conditions
The offer applies to gift memberships purchased online only.
Only one free gift per gift membership.
The choice of gift is subject to stock availability and we reserve the right to  substitute  another item but will contact you if this is the case.
We reserve the right to withdraw the offer at any time.