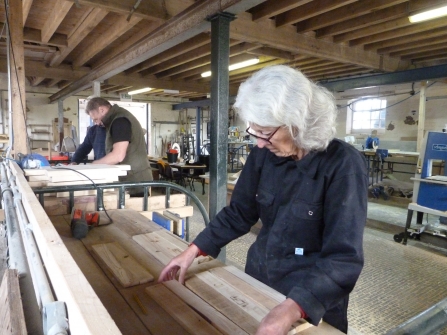 The Create for Nature project creates bespoke furniture and accessories for homes and gardens from waste wood, pallets and offcuts. These products are then sold to fund the Trust's conservation work across the region.
"The project has attracted interest from retired men and women with a whole host of creative skills. What they all had in common however was a willingness to come and have a go and share their knowledge, as well as their wit and experience. The icing on the cake is that we've managed to re-claim a range of pallets and scaffolding planks which would have ended up going to into landfill, and the group upcycles them into fantastic high quality furniture and wildlife homes."
The group meet at Cheshire Wildlife Trust's Bickley Hall Farm headquarters near Malpas every Monday.