Our facilities for education
We offer education sessions throughout the region at our nature reserves and at Bickley Hall Farm.
The Bickley Barn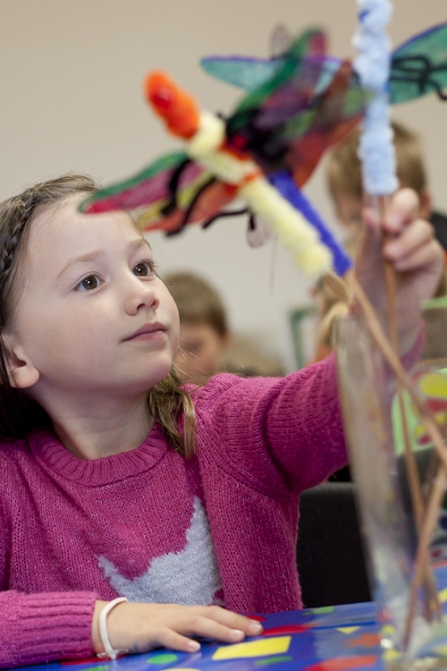 Bickley Hall Farm is home to a purpose-built countryside classroom nestling inside one of our 100-year-old traditional cattle barns at the heart of the farm. This all-weather facility complements the array of outdoor habitats such as ponds, meadows, hedgerows and an orchard, which are just seconds from the classroom door.
The barn has two fully equipped teaching rooms, boys' and girls' washrooms (including disabled access), a small kitchen, plenty of bag storage and a patio area with picnic tables to enjoy lunch overlooking the farm.
A visit to Bickley Hall Farm is a unique chance to immerse youngsters into the world of the countryside and nature on a true working farm, with our staff able to bring you closer to rare newts, butterflies, dragonflies and a wealth of underwater aquatic wildlife.
Our great crested newts
The farm is home to the endangered great crested newt. As we have a special licence to handle them carefully we are able to give the children a unique opportunity to get 'close up' with the newts and handle them too.
Moore Nature Reserve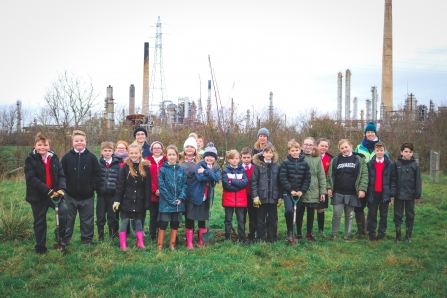 Moore Nature Reserve is managed by FCC Environment and managed by wardens employed by them.
The Reserve is situated between the Manchester Ship Canal and the River Mersey. The 200-acre site has been managed as a nature reserve since 1991, after being used as farmland and for sand quarrying.
Today the reserve can boast five large lakes surrounded by extensive woodland, meadows and wetlands, made accessible by a network of paths and bird hides. The site is a designated Local Wildlife Site and important on a regional basis for the habitats and species it supports. The species-rich grassland, reedbeds and woodland are important for insects such as dragonflies, bees and butterflies and also support significant populations of breeding and wintering birds including the elusive bittern.
This wildlife haven is an important educational resource for local children and students who regularly attend our Wildplay and Nature Tots events enjoying activities such as pond dipping and mini-beast hunts.
Swettenham Meadows and The Quinta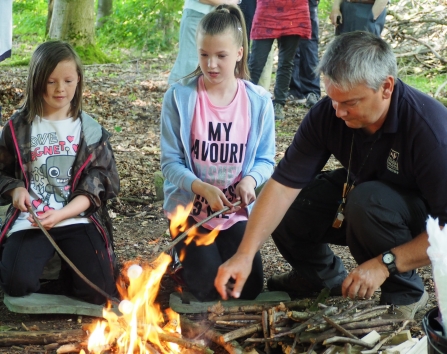 This site, situated in the heart of the Swettenham Valley near Holmes Chapel, combine a range of habitats including ancient woodland, a network of wildlife rich ponds, scrub and series of species rich meadows.
As such it makes an ideal base for our education work in this area - with plenty of wildlife to explore and lots of space for playing wild games, making dens and a dedicated stream-dipping area.
We offer our Forest School activity for schools and families at this site.
Marbury Country Park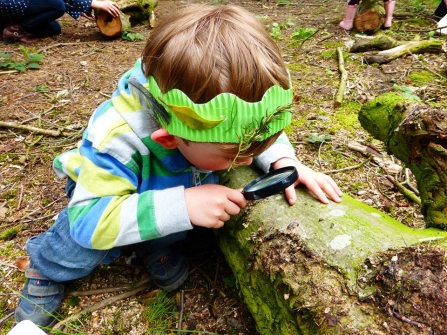 Marbury Country Park lies in the heart of Northwich Community Woodlands where former industrial land is gradually being transformed to create a rich and green environment stretching from Marbury to Northwich. There is a large mere, arboretum and community orchard
Many of the features of the Country Park, including the lime avenues and the arboretum, are a legacy of the days when Marbury was a grand estate. The Friends of Anderton and Marbury are an active group who get involved in looking after the park
We offer our regular Nature Tote session here.
Holly Bank Wood
This is a small deciduous woodland near Ellesmere port, perfect for Forest Schools as it is not a particularly sensitive habitat but still has a lovely natural feel.  It is home to woodland birds, small mammals and an array of minibeasts. It is adjacent to our Gowy Meadows nature reserve.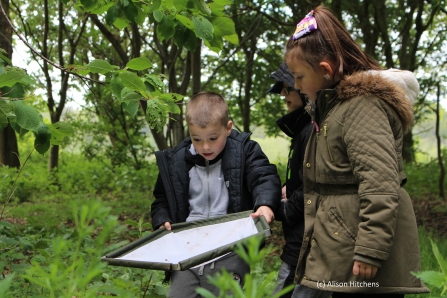 Spud Wood
Spud Wood is a thriving mix of broadleaf woodland and grassland meadow with abundant birdlife and wonderful views over the surrounding area, stretching to the Pennines in the east.
This relatively new woodland was planted in the late 1990s on a former potato field – hence the name! Now the oak, ash and silver birch has matured to form a shady canopy that's alive with squirrels and birds. It's a perfect site for summer picnics and peaceful strolls at any time of year.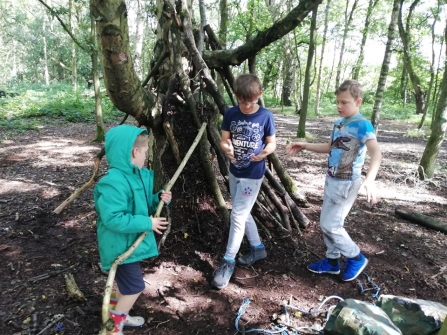 Bog Wood
Bog Wood is a small broadleaf woodland in the Sandymoor Valley. The area is becoming increasingly urbanised with new housing, roads and facilities being built. The wood has a nice mix of mature broadleaves including oak, sycamore, ash, silver birch and in spring has patches of bluebells. There are several other Woodland Trust woodlands nearby. A surfaced path passes through the wood linking it to other nearby woodlands and open spaces in Sandymoor valley.