What's it all about?
The UK charity sector estimates it will lose £4 billion in income as a result of the Covid-19 pandemic.
This Sunday, 26th April, would have been the London Marathon, the world's biggest one day annual fundraising event, which raised £66.4 million for charities in 2019.  We had secured a charity place and our Living Landscape Officer Fiona Megarrell was all set to take part to raise money for Cheshire Wildlife Trust. Sadly, this can't happen now.  
The good news is that the organisers of the London Marathon and other large events have come together to create The 2.6 Challenge, a nationwide fundraising campaign to help Save the UK's Charities. Based on the marathon length of 26 miles (or 2.6 for short), the 2.6 Challenge runs for a week from this Sunday 26th April.
Cheshire Wildlife Trust is one of many charities who have been impacted by the cancellation of fundraising events and activities.  So we are joining in with the challenge to raise much-needed funds to continue to fight for nature's recovery. Will you join us?
Hop like a frog, be as busy as a bee, run faster than a hare...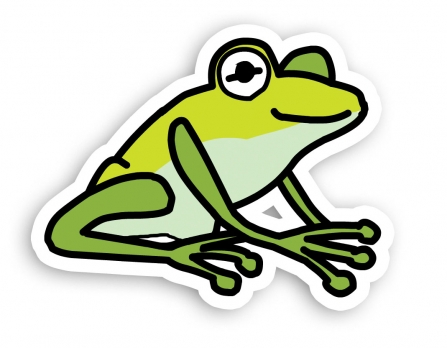 The 2.6 Challenge has been designed to be totally flexible and something that anyone can take part in from home or as part of your daily exercise (while respecting social distancing). 
All you need to do is dream up an activity based around the numbers 2.6 or 26 that suits your skills and complete it from Sunday April 26! Here are some ideas to get you started: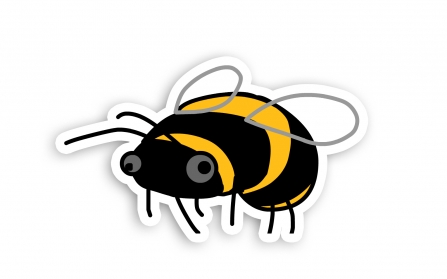 Hop like a frog for 2.6 minutes or 2.6km...!
Run like a hare for 26 minutes or 2.6 miles...!
Get busy as a bee! How much wildlife can you can spot in 26 minutes?
Go wildflower hunting: look for 26 species or as many as you can find in 26 minutes
Missing the London Marathon? Run, jog, or walk 2.6 miles or even 26 miles if you can!
Share your wildlife themed ideas, photos and videos on social media using #TwoPointSixChallenge  (don't forget to tag us with @cheshirewildlifetrust too!)
There are two ways you can help
For more information about The 2.6 Challenge and for more ideas
Ask your friends to sponsor you or donate and then challenge them to do their own challenge. We would love it if you could share a photo or video of your challenge on social media with the hashtag #TwoPointSixChallenge and tag in @cheshirewildlifetrust. The 2.6 Challenge is open to anyone of any age and – the only requirement is that the activity must follow the Government guidelines on exercise and social distancing and remember to stay local.