Wildlife Training Gift Vouchers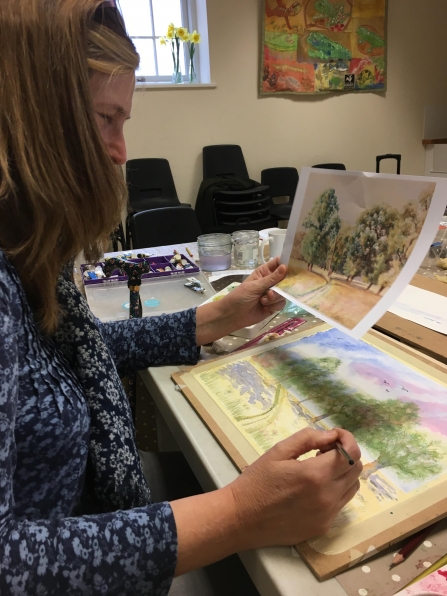 Our NEW adult learning vouchers are available for all our wildlife courses. From moth trapping to hedge laying, and from scything to felting, our adult courses get you closer to nature.
The wide range of training courses we offer are well suited to anyone who just wants to get a little bit closer to nature.
From learning more about birds, dragonflies and hoverflies to finding out how to make pallet furniture and paint landscapes these gift vouchers are a perfect present.
These vouchers can be purchased online and redeemed on any of our courses within 2018. Don't forget to book early as once the courses are sold out that's it! 
Terms and Conditions
Cheshire Wildlife Trust gift vouchers can be redeemed against any Cheshire Wildlife Trust Adult Learning courses within 2018. To redeem the voucher call 01948 820728 and quote the 'redeemable code'. An invoice confirming the details of the purchase and the voucher itself will be issued by email or at special request by post. The recipient of the voucher must be over 18 years of age.
Validity
Cheshire Wildlife Trust gift vouchers are dated and valid until the specified date, which unless otherwise stated is 31.12.2018. Booking must be made before this expiring date or the voucher will no longer be valid. Please book onto the courses early as they are known to sell out and are in high demand. If the course is sold out and there is a waiting list, with a gift voucher you will be automatically at the top of the list. Credit is non-refundable but can be used to book further courses.
Redeeming your voucher
Cheshire Wildlife Trust gift vouchers may be redeemed against any Adult Learning course or workshop listed on our website. To search for redeemable courses view our 'What's On' page and search by event type for 'training'. https://www.cheshirewildlifetrust.org.uk/whats-on
Gift vouchers can be used as full or part payment for a course. If the course fee is higher than the value of the original voucher, the difference will need to be paid to Cheshire Wildlife Trust prior to the completion of a booking.
If there is money left on the voucher after a course booking has been made, those funds can be used as a partial or full payment for another course. The expiry date of the original voucher applies.
Cheshire Wildlife Trust will take no responsibility for any loss incurred as a result of theft, impersonation or identity fraud. Cheshire Wildlife Trust reserves the right to cancel vouchers that we deem to have been obtained fraudulently.
How to Purchase:
Vouchers can be purchased at a variety of values: £5, £15, £20, £35, and £75. Buy them online, or over the phone by calling 01948 820728.
If a voucher of a differing amount would like to be purchased please give us a call and we will happily accommodate your request.