Wildflower meadows provide important habitats for wildlife. Insects and thrive, birds can feed and small animals can find shelter.
However, it's not just meadows. Wildflowers can grow in gardens, towns, woodlands, hedgerows and road verges.
Download our FREE guide to discover more about these special habitats, where to find them and activities you can do at home to make whatever size space you have a little wilder!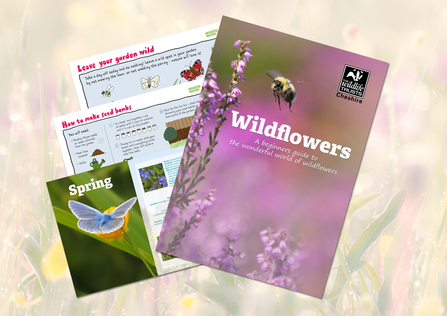 Sign up to download your free guide!
This is a digital guide but you could print it off at home.
If you have any problems downloading your guide or for more info, email info@cheshirewt.org.uk