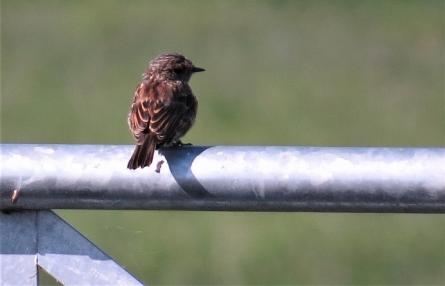 September 2nd
Generally good weather with light southerly breeze.
My first trip out after retiring from work was actually quite a nice day, with plenty of activity on one front or another practically throughout the entire day. After a flock of 50+ house sparrows in Thornton village, Speckled Wood Lane produced its namesake as well as leaf mines of Parornix devoniella, Phyllonorycter nicellii and Stigmella floslactella fairly quickly but on the birding front it was as quiet as over the preceding three weeks or so; with almost clear skies, any bird migration was going to be going on miles up…
Once clear of the lane, more speckled woods and a few passerines were noted along the sparse hedgerow that heads west with a lovely lesser whitethroat leading a cast that also included three chiffchaffs, common whitethroat and four stonechats; a pair and two fresh plumaged fledged youngsters.