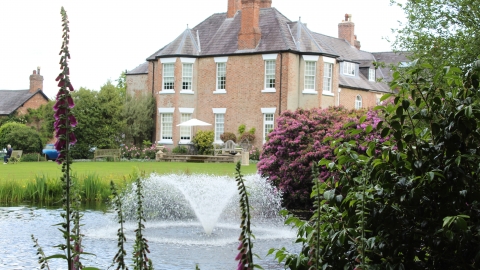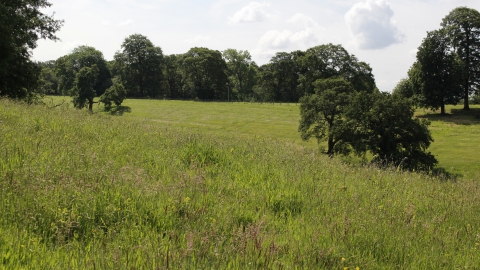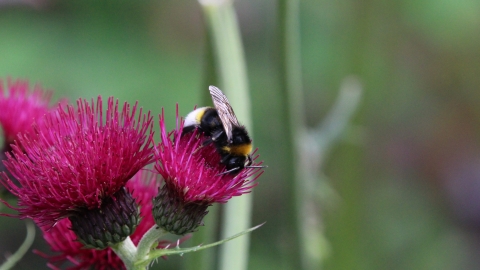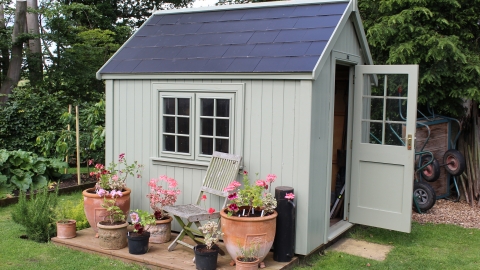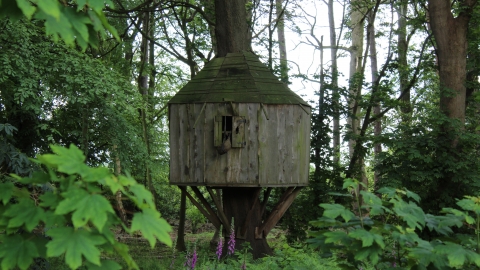 Ashton Grange Open Garden
Location:
Ashton Grange,
Grange Road,
Ashton Hayes,
CH3 8AE
Book
Explore impressive gardens, woodlands and a wildflower meadow. Plants will be available for donations. There will be no refreshment sales but visitors are welcome to bring their own picnics.
About the event
The present owners bought the property in 2015 and have nearly completed a major restoration project designed to benefit wildlife. 
Much of the work in the garden area, approximately 3 acres, has involved the opening up of views by the removal of trees and much rampant rhododendron ponticum.  Several mature specimen trees, such as Tibetan cherry, handkerchief tree and a monkey puzzle tree have been uncovered during these clearance projects, which is both exciting and rewarding.  Many trees, shrubs, azaleas and rhododendrons have been planted; old borders revived; some new island beds created planted with pollinator friendly flowers and the kitchen garden has been totally redesigned to include a greenhouse, large polytunnel and fruit cage.  The pond was cleaned out in August 2018, which has significantly increased the resident wildlife.
There is also a long term restoration project being carried out in the mature woodland, approximately 4 acres, which includes the making of paths to allow easy access.  In the garden and woodland there are tree carvings by Simon O'Rourke including two new carvings for 2020, "Sylvia" and "Quercus".
In autumn 2018, a wildflower meadow, approximately one acre, was sown with the help of Cheshire Wildlife Trust. This established well in its first year and it is hoped that more species will appear this year.  In December 2018 a new three acre native woodland was planted and this will be opened to visitors for the first time this year.
Plants will be available for donations.  There will be no refreshment sales but visitors are welcome to bring their own picnics.  Please note that toilet facilities will not be available.
To limit numbers and keep everyone safe, you can only visit by purchasing timed entry tickets in advance.
Booking
Price
£6
Free for under 16s
Additional booking information
• 20 tickets will be available for each entry slot
• Please book one ticket per person, including children; children aged 16 or under are free but do count within the limit on entries.
• You'll need to choose a 15-minute arrival time for the day you want to visit.
• The time slot is for your arrival time only and you can stay as long as you wish. The garden will close at 5pm.
• Tickets are for your use only and are not available for resale
• We'll send your booking confirmation by email. Please make sure you fill in your correct email address when you book to ensure you receive your confirmation email.
• Before you arrive at the garden entrance please have your ticket ready to show our staff either on your phone or a printed copy.
• In order to maintain social distancing, please arrive within your time slot. We're sorry but if you're late, we won't be able to guarantee you entry.
• To keep everyone safe, please observe social distancing and government guidelines when you visit and remain at least 2m from others at all times.
• Please do not attend the event if you have any coronavirus symptoms or if you know you have been in contact with someone with symptoms at any time in the last 7 days.
Suitable for
Families
Know before you go
Mobility
Partial access for wheelchair users
Wheelchair access
Wheelchair access is possible to most parts of the garden, but woodland paths could be difficult. Limited parking for wheelchair users is available.