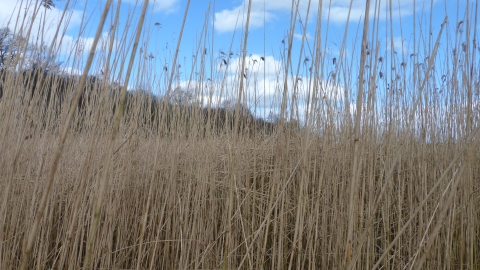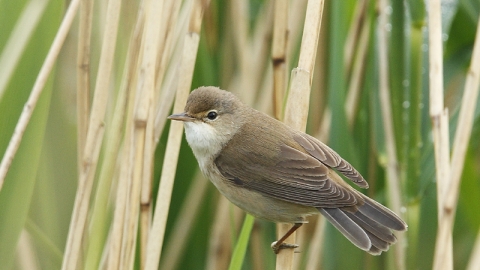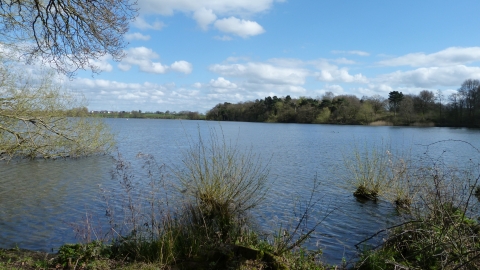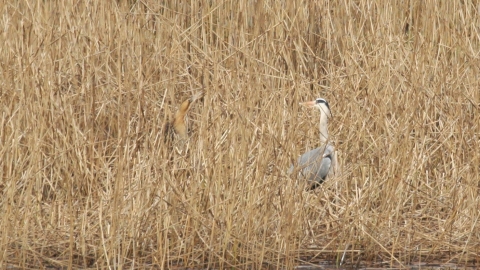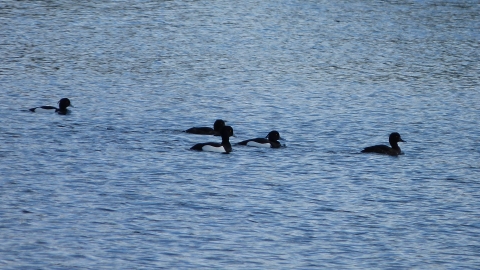 A reedbed with boardwalk trail and woodlands, part of Budworth Mere at Marbury Country Park
Know before you go
Entry fee
No
Walking trails
Follow the footpath from the ranger station to the east of the Mere to visit the hide and boardwalk trail. No permit is required for woodland area and boardwalk trail. Good views of reed beds can be obtained from the public bird hide in Marbury Country Park.
Access
Sorry, the boardwalk and woodland trail is not suitable for those with limited mobility, however there is access to the wider Country Park for those with suitable mobility equipment
When to visit
Opening times
Open at all times - the reedbed boardwalk trail is closed for a number of weeks during the winter to minimise disturbance to over-wintering bitterns.
Best time to visit
November to February, April to September
About the reserve
Sitting within Marbury Country Park, the Trust looks after the 15 acre Marbury reedbed nature reserve on the western banks of Budworth Mere SSSI.  Looking out from the bird hide in the country park across the water, or taking the walk to reserve itself, there is a range of habitats to explore.
The reedbed, carr woodland and semi-natural broadleaved woodland all demonstrate the various stages of 'hydrosere' succession (habitats changing from open water to eventual woodland).   The open water contains a rich selection plants including water lilies, and provides valuable feeding and breeding habitat for kingfisher, little grebe and great crested grebe. 
The reedbed is almost exclusively composed of common reed Phragmities australis and is a residence for summer songsters, such as reed and sedge warblers. In recent years the reedbed has been used as an over-wintering site for bittern and the Trust manages the reedbed for this secretive heron by cutting glades through the reeds to allow better feeding opportunities. The diminutive and shy lesser spotted woodpecker has also been seen occasionally in the reserve's woodlands. 
A new boardwalk trail through the reedbed was introduced in 2012, and can be accessed from the main path near the bird hide - look out for the information board.
Please note: to minimise disturbance to over-wintering bitterns this trail will be closed for a period during the winter months.
Environmental designation
Site of Special Scientific Interest (SSSI)
In these challenging times our work will still continue to defend local wildlife
We can't do this without your support so please donate what you can.