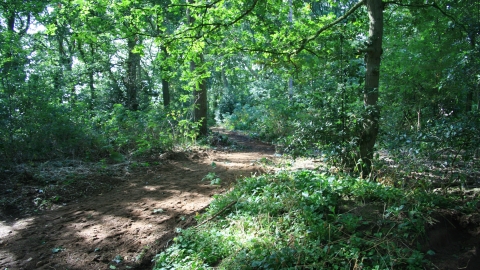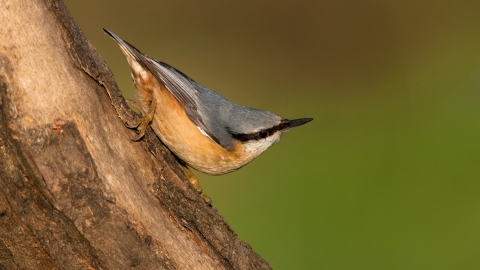 A mixed deciduous woodland with a canopy of oak and a carpet of bluebells in the springtime
Know before you go
Entry fee
No
Access
Not suitable for wheelchair users.
When to visit
Opening times
Open at all times
Best time to visit
Spring to Summer
About the reserve
Pumphouse Wood is an isolated block of semi-natural broadleaved woodland surrounded by farmland. It covers approximately 6 acres. The canopy is dominated by ash and oak, with several scattered planted larch. The understorey is species rich and includes elm, hawthorn, elder, holly and rowan. The density and diversity of ground flora varies throughout the wood, but in areas where the canopy is open, nettle, bramble, rosebay willowherb and enchanters nightshade flourish. Elsewhere, stands of broad buckler fern and carpets of bluebell dominate. The wood provides valuable feeding and nesting habitat for woodland birds such as great spotted woodpecker, nuthatch, tree creeper, tit and finch species.   PLEASE NOTE: As some of our reserves are in remote or rural locations, Sat Nav and postcodes may not be accurate and in immediate proximity to the reserve entrance.
In these challenging times our work will still continue to defend local wildlife
We can't do this without your support so please donate what you can.