In these challenging times our work will still continue to defend local wildlife
We can't do this without your support so please donate what you can.
High Speed 2 (HS2) is the proposed new High Speed rail network for the UK - connecting London to Manchester and Leeds via Birmingham. Cheshire Wildlife Trust is highly concerned about the impact HS2 will have on the landscapes, wildlife and ecosystems along the proposed route. We are campaigning hard to ensure that a STOP is put to the current plans and that the Government RETHINKS HS2.
Join us in holding HS2 Ltd. to account today by becoming a member
In the most comprehensive environmental assessment to date we can reveal the sheer scale of potential damage from HS2. Our report shows that the deep cut HS2 will make across the landscape could stop nature's recovery in its tracks. As the costs to nature escalate, we're urging the Prime Minister Boris Johnson to use his power now to stop and rethink this project, or the scar may never heal.
What are our concerns?
Although the Cheshire Wildlife Trust is supportive of genuinely sustainable transport schemes, we believe this must not be achieved at the expense of the natural environment. Indeed the second phase of HS2 has the opportunity to be an exemplar of sustainable development and, with the appropriate mitigation in place, to demonstrate that large infrastructure projects can result in a net gain for biodiversity. This has not materialised and in its present form will cause and unacceptable cost to our natural environment and further erosion of England's much depleted wildlife and ecosystems.
The plans will result in wildlife sites becoming more isolated and the loss of the 'ecological network'
Our campaign is based upon our concerns that the chosen route through Cheshire and South Manchester will adversely affect our local biodiversity. In particular the proposals will directly or indirectly damage or destroy important sites for nature conservation such as Sites of Special Scientific Interest, Ancient Woodland and Local Wildlife Sites, as well as impacting the coherence of our 'ecological network'. This runs against the Wildlife Trust's vision to create a 'Living Landscape' for Cheshire where wildlife has the space to thrive and disperse through a joined up network of sites. For this reason we are asking the Prime Minister to STOP current HS2 plans and RETHINK its approach so it includes appropriate levels of compensation and mitigation to ensure the impact on wildlife is minimised.
It is also clear to us that the Environmental Statements contain inaccurate information and do not adequately identify or address the significant impacts that will result from the scheme.
The story so far

Cheshire Wildlife Trust is working with other Wildlife Trusts affected by the proposals to negotiate with HS2 using our experience, knowledge and commitment to get the very best outcomes for the natural environment.

Timeline:

During 2015/16 the Cheshire Wildlife Trust met four times with HS2 representatives to discuss the potential impacts of the scheme on our local wildlife and to encourage HS2 Ltd to make decisions based on the best available environmental evidence.
 
We have provided HS2 with data sets showing the location of Cheshire's important wildlife sites and landscapes in a broad corridor along the whole route of HS2 Phase 2. We have mapped all the potential Local Wildlife Sites (pLWS) along the route and we have provided this information to HS2.
 
We have input into the consultation into the Environmental Impact Assessment Scope and Methodology.
 
March 2017 – We have submitted our response to the route refinement consultation for Phase 2b and the supporting documents.
 
October 2017 - We submitted a response in relation to the No Net Loss methodology and calculations.
 
We have provided a detailed written response on the likely impacts of Phase 2a, in particular the concerns we have regarding ecological connectivity in the Meres and Mosses Nature Improvement Area. We have also highlighted the wildlife and habitats that will be affected by the route and suggested appropriate mitigation and compensatory measures. Our response to the Environmental Statement can be found here
 
We have written to all and met with some of the MPs whose constituencies are likely to be affected by the proposals, asking them to ensure that decision making is based on the best available evidence and that any proposed scheme results in a 'net gain' for wildlife in line with the Natural Environment White Paper and the National Planning Policy Framework.
 
In July 2018 we took our concerns to the House of Commons and secured assurances from HS2 Ltd. that they will contribute to a landscape and environment fund. This money should secure approximately 35 hectares of habitat creation.
 
In December 2018 we responded to the draft Environmental Statement for Phase 2b of the scheme which will run north from Crewe. Our response can be found here
 
In spring 2019 we submitted another petition in relation to additional land-take and changes to the Phase 2a scheme which will particularly impact water voles. We took our concerns to the Houses of Parliament for the second time forcing HS2 to agree to better measures to help support the water vole population in south Cheshire.
 
In 2019 we designated 12 new Local Wildlife Sites along the route of HS2, hopefully helping to secure better mitigation when they are impacted.
 
In January 2020, we launched our Stop and Rethink HS2 campaign urging the Prime Minister to rethink the overall design and plans for HS2 in order to prevent devastating losses to local wildlife.
What is proposed?

HS2 Phase 1 from London to the West Midlands is currently planned to be in operation by 2026. The government has committed to continue HS2 northwards, connecting Birmingham to Manchester and Leeds via two high speed lines running either side of the Pennines known as 'HS2 Phase 2'.

Phase 2 forms a 'Y' shape from the West Midlands up towards Manchester and the North West with proposed stations at Manchester Airport and Manchester Piccadilly; and up towards Leeds and the North East with proposed stations in Leeds, the East Midlands and Sheffield.

It is anticipated that Phase 2 of HS2 will begin operating trains around 2033 as part of the integrated HS2 network and with the rest of the UK rail network. The Government wants part of Phase 2 – the route between the West Midlands and Crewe (Phase 2a) – to open in 2027, six years ahead of the rest of Phase 2, so that the North will realise 'the benefits of HS2 to people and places sooner'. This will be subject to its own hybrid Bill, which the Government hopes to deposit in parliament in 2017. In November 2016 the government announced its preferred proposed route for Phase 2b which includes seven proposed changes from the original chosen route first identified in 2014.

HS2 Ltd is now developing the detailed design of HS2 Phases 2a and 2b and preparing the package of documents – including Environmental Statements – which will lead to formal approval by Parliament for the construction and operation of these sections of the new high speed rail network.
Impact of HS2 in numbers

HS2 Impacts in Cheshire region (including South Manchester and Warrington)

Total Area HS2 Phase 2a = 441 Ha
Total Area Phase 2b = 1259 Ha
Total Area HS2 = 1700Ha

Phase 2a

2 Local Wildlife Sites direct hit on route
58.5 Ha of Local Wildlife Sites will be lost = 85 football pitches

6 Potential Local Wildlife Sites direct hit on route
3.4 Ha of Potential Local Wildlife Sites will be lost = 5 football pitches

*average football pitch = 1.7 Ha

Phase 2b

30 Local Wildlife Sites direct hit on route (including 7 ancient woodlands)
28 Ha of Local Wildlife Sites will be lost = 40 football pitches

15 Potential Local Wildlife Sites direct hit on route (including 1 ancient woodland)
10 Ha of Potential Local Wildlife Sites will be lost = 15 football pitches
Our concerns relating to Phase 2a of the scheme (West Midlands to Crewe)

The 5 mile section of HS2 Phase 2a that stretches northwards from the Cheshire/Staffordshire boundary up to Crewe is, in parts, significantly wider than much of the route due to two additional spurs which will run parallel to the HS2 mainline. Worryingly, the section which passes through the ecologically sensitive Meres and Mosses Nature Improvement Area, is almost half a mile (750 metres) wide including the associated earthworks. The area is also a Local Wildlife Site designated for declining farmland birds such as the yellow wagtail as well as important populations of bats. Red listed yellow wagtail is a rapidly declining species, and this one site represents one of just 12 known breeding sites in the county and possibly the only population in South East Cheshire.

Cheshire Wildlife Trust have looked at the proposed mitigation in detail and have concluded that there is a failure to include measures to mitigate or compensate for the loss of nesting, roosting and foraging habitat for farmland birds and inadequate measures to compensate for the loss of bat foraging habitat at this site. We are also concerned about the impact on water voles. This species has suffered a massive 81% decline in Cheshire in the past 20 years and HS2 is set to directly impact one of the last remaining populations in Cheshire. This could bring about the extinction of the local population, just one of four remaining populations in the county.

More widely there is a massive shortfall in the amount of compensatory habitat provided in south Cheshire. This is contrary to HS2 Ltd's commitment to 'developing an exemplar project, and to limiting negative impacts through design, mitigation and by challenging industry standards whilst seeking environmental enhancements'.

HS2 have committed to achieving no net loss of biodiversity at a route-wide level but the losses of wildlife habitat in Cheshire are not being compensated for locally and will happen elsewhere, meaning the knock-on effects on the species that depend on these habitats will be enormous.

In July 2018 our appearance at the House of Commons Select Committee for HS2 helped to secure a large lump sum for an environment and landscape fund. The money is to help mitigate the impacts to the Local Wildlife Site and is enough to fund the creation of approximately 35 hectares of new habitat. Since 2018 changes to the scheme have been announced which will mean further losses of habitat on the Local Wildlife Site, as well as additional losses of wildflower grassland and woodland. CWT has submitted a second petition to the HS2 select committee, securing the right to present evidence at the House of Commons.
Our concerns relating to Phase 2b of the scheme (Crewe to Manchester)

The Cheshire Wildlife Trust have submitted a consultation response to HS2's proposals to extend the track from Crewe to Manchester and Warrington. We highlighted that the scheme will result in unacceptable losses of wildlife in the Cheshire region, carving up valuable areas of irreplaceable ancient woodlands, felling ancient trees and destroying 216 ponds. Many of the species that will be impacted have already suffered shocking declines in recent years and Phase 2b of HS2 will only exacerbate this.
Cheshire Wildlife Trust are particularly concerned that the amount of compensatory habitat proposed is a fraction of what is actually needed if 'no net loss of biodiversity' is to be achieved – a claim made by HS2 in their Environmental Policy.

The knock-on effects for species such as bats, birds, water voles, brown hares, common lizards and grass snakes will be significant if not enough new habitat is created. By destroying the habitats these species feed and breed in High Speed Rail may result in the loss of vulnerable species from certain areas of the region. More needs to be done to prevent this scenario and the Cheshire Wildlife Trust will campaign to ensure that a stop is put to the current plans and urge the Government to rethink the design of the scheme.
HS2 Timescales

The timetable for the development of Phase 2 of the HS2 scheme from the Midlands to the North of England is as follows:

Early 2013 Government announce engagement programme on Phase 2 preferred route
Early 2014 Consultation on preferred route for phase 2
Late 2014 Government's announcement of the chosen route for phase 2
November 2015 Government announces preferred way forward on Phase 2 including accelerating Phase 2a (West Midlands to Crewe section) to open in 2027, six years earlier than planned.
Summer 2016 Consultation on the EIA Scope and Methodology for Phase 2a
Autumn 2016 Consultation on the draft Environmental Impact Assessment for Phase 2a
November 2016 Announcement on the preferred proposed route for Phase 2b
November 2016 Consultation opens on the seven proposed changes on Phase 2b from Crewe to Manchester and the West Midlands to Leeds.
2026 Phase 1 London to West Midlands due to open.
2027 Phase 2a West Midlands to Crewe due to open.
2033 Phase 2b to Manchester, Leeds, East Midlands and Sheffield due to open.
Cheshire Wildlife Trust responses
''We will not let HS2 Ltd underestimate the damage the scheme will do to wildlife and we will take every opportunity to push for better outcomes for nature. HS2 now know we are prepared to take our concerns to the government if necessary.'
Latest news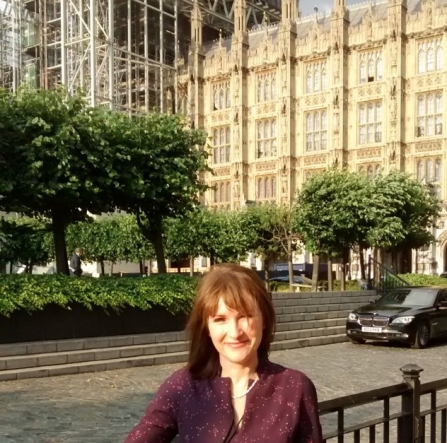 July 2018 - Cheshire Wildlife Trust secures a new deal for wildlife from HS2 Ltd

Cheshire Wildlife Trust has been fighting hard for HS2 Ltd to give a clear commitment to wildlife during the development and operation of the new train line for a number of years. This week the Trust was delighted to receive assurances from the company that the Trust's concerns had been taken on-board for Phase 2a of the work.

Recently, HS2 Ltd announced the creation of a significant fund for landscape and ecology work in the Cheshire area affected by Phase 2a . The Trust has now heard that through their continued pressure on the firm that this fund has been increased by an extra £150,000.

The fund will be used to deliver conservation enhancements in Cheshire East, which are over and above those that were proposed in HS2 Ltd's Environmental Statement for the project.

As a result of Cheshire Wildlife Trust pushing their concerns to government level including submitting a detailed petition voicing their objections, the fund amount was increased and assurances were provided by HS2 Ltd that landowners surrounding the work would be encouraged to make improvements for wildlife. They have also shown a clear commitment to working with Cheshire Wildlife Trust to identify locations where improvements could be made for the benefit of wildlife.

The Trust had been particularly concerned around the impact on wildlife of the loss of the majority of a 105-hectare wildlife site - Randilow and Bunker Hill Local Wildlife Site – that forms an integral part of the Meres and Mosses Nature Improvement Area.

''It has taken us two years of hard work to get to this point,'' said Rachel Giles, Evidence and Planning Manager at Cheshire Wildlife Trust. "I'm pleased HS2 Ltd. has finally listened to our concerns. Although we were never going to be able to prevent the railway going ahead we have now had assurances that additional steps will be taken to lessen the impacts on wildlife."

The Trust will be able to access this funding, which will provide habitat for the species most impacted by the scheme such as farmland birds.

Although this is a milestone for Cheshire Wildlife Trust, the benefits secured are only in relation to the first five miles of track from the Staffordshire border up to Crewe. ''We will continue to keep the pressure on HS2 Ltd. to make sure wildlife is considered appropriately in the next phase of the scheme. The 30 mile stretch from Crewe to Manchester and Warrington (Phase 2b) will prove an even bigger challenge, not least because the impacts to wildlife are likely to be so much greater,'' explained Rachel.

In anticipation of this the Trust has had its surveyors on the ground this summer assessing wildlife-rich areas that are likely to be impacted by the next phase.
March 2018 – Supplementary Environmental Statement HS2 Phase 2a South Midlands to Crewe

In September the Cheshire Wildlife Trust challenged the figures that HS2 Ltd had provided for the loss of wildlife habitat in south Cheshire as a consequence of Phase 2a of the scheme. We were highly critical of their Environmental Statement because we could see it had been rushed and the losses of habitat reported in the statement did not match the areas we could see on the maps. Today the company admitted in a new report that it had indeed got its figures wrong. The report now identifies that an additional 3.1 hectares of lowland deciduous woodland and a further 8.8 km of hedgerows will be lost (a total of 21km loss of hedgerow). HS2 Ltd also finally admitted that acid grassland and neutral semi-improved grassland would also be impacted after this had been flagged up in our response.

Today new amendments to the scheme were announced which will result in even more losses of woodland. These new losses brings the total amount of native woodland lost in the south Cheshire area to 11 hectares.

The Trust has petitioned the House of Commons Select Committee in relation to the unacceptable impacts to wildlife in South Cheshire and we are waiting to hear if we will be invited to appear before the committee to present our evidence.

The planning work we do at the Trust is mainly supported by our members. If you would like us to keep doing this important work please consider joining.
The Cheshire Wildlife Trust is a key member of the HS2 Phase 2 Ecology Technical Group that voluntarily provides expertise and data to inform the ecological principles and practices of HS2 Ltd to enable the best possible outcome for ecology.
Local organisations with a special interest in the community, for example the Cheshire Wildlife Trust, have been engaged and have informed individual technical assessments such as the ecological assessment.