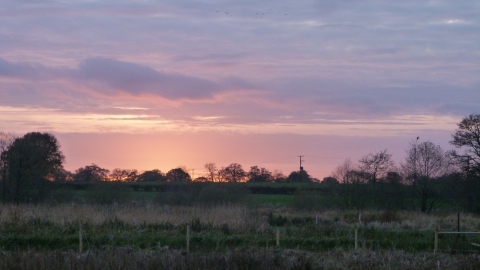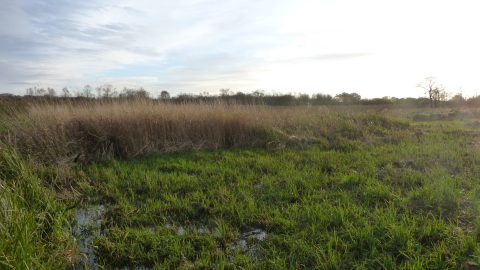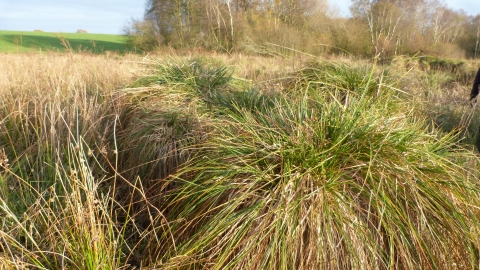 An island of marshy fen surrounded by farmland, this much needed wildlife haven is home to a suit of special botanicals and birds
When to visit
Opening times
No public access
Best time to visit
No public access
About the reserve
Bagmere was taken over by the Trust in 2009. A Site Special of Scientific Interest (SSSI), Bagmere is the bed of a formerly larger mere, which has now almost completely filled with peat. A small area of open water remains, surrounded by particularly rich fen, marshy grassland and carr woodland. It is was the last remaining site in Cheshire for the small pearl-bordered fritillary butterfly.   The food plants of the small pearl-bordered fritillary larvae are marsh violet Viola palustris and common dog-violet V. riviniana. Both are found in extensive patches over parts of the site, together with widespread nectar sources for the adults, such as marsh cinquefoil.  
 
The management of this site, in partnership with Natural England through Higher Level Stewardship, forms part of our Conservation Grazing Scheme where three of the Trust's Dexter cows are employed to restore the habitat by creating conditions in which the food plants of the small pearl-bordered fritillary can thrive. PLEASE NOTE: Due to the rural and remote location of our reserves, postcodes given may be approximate.  
The site is now managed to create a wealth of wetland habitats. From rustling reedbeds to herb-rich wet grasslands, the site holds a wide variety of wildlife. The reserve is often home to a starling murmuration through the winter months. Viewing for this spectacle is best from the near-by roads overlooking the reserve.
 
Habitat
Environmental designation
Site of Special Scientific Interest (SSSI)
In these challenging times our work will still continue to defend local wildlife
We can't do this without your support so please donate what you can.