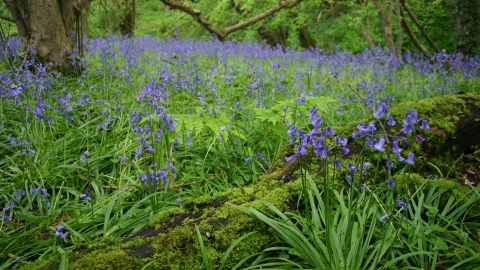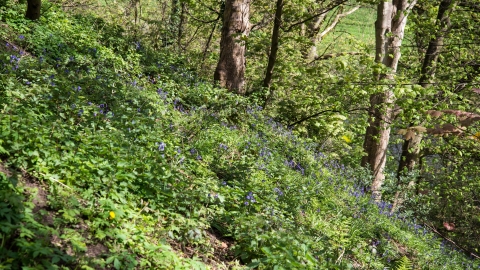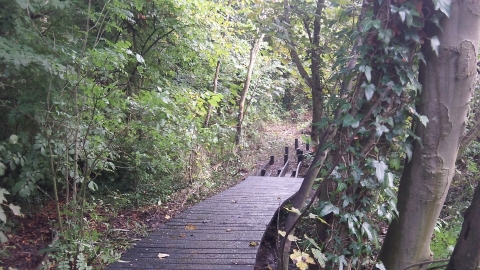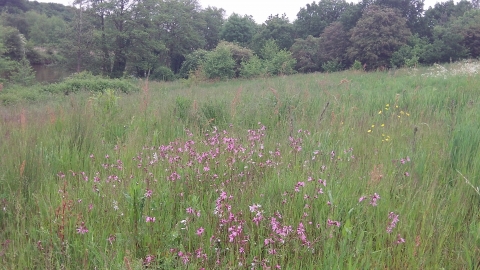 A semi-natural woodland sloping down to the River Weaver
Know before you go
Entry fee
No
Walking trails
Please keep to public footpath and towpath, boardwalks traverse parts of the reserve.
Access
The wood can be accessibly viewed from the main footpath above the river, however the boardwalk and trails have steep entrances.
When to visit
Opening times
Open at all times
Best time to visit
Spring to Summer
About the reserve
Poors Wood is a semi-natural broadleaved woodland on the steep banks of the River Weaver. The canopy is dominated by ash and sycamore, with frequent beech and English oak. Springs and seepages emerge from within the wood and create damp regions. Hawthorn and holly are present at the shrub layer, and bluebells carpet the woodland floor in spring. An area of willow carr lies on the level ground between the steep woodland and the river. Standing water covers most of this area, and is dominated by crack willow with stands of common reed. There is a small area of grassland adjacent to the wood, with scattered trees and bramble scrub. This area is rich in tall herb species, including common hogweed, willowherbs, creeping thistle and nettle. Flocks of goldfinch can be seen feeding on the thistle seed in late summer.
Habitat
In these challenging times our work will still continue to defend local wildlife
We can't do this without your support so please donate what you can.