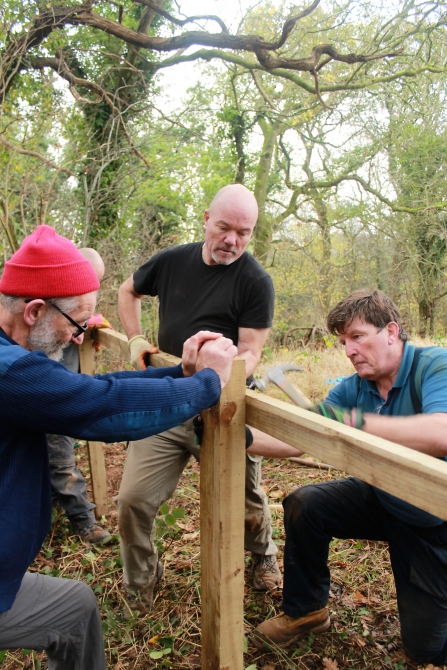 "Loneliness is becoming a major concern in this country. We have seen the government add it to their agenda through the creation of a dedicated ministerial appointment and we hope that this group will be part of the story in tackling the loneliness problem. We hope that through the establishment of this group we will not only connect people with wildlife but also people with people," said Adam Linnet, Volunteer Co-ordinator (Area East) at Cheshire Wildlife Trust. "Loneliness can be experienced at any age, and is said to be as harmful to health as smoking. We hope that this group will bring together a diverse group of people who can benefit from working together, meeting new people, learning new skills and developing a shared interest in wildlife."
The 'Connect with Nature' group will be a volunteer group that will meet twice a month to undertake light tasks on the Trust's reserves in east Cheshire such as harvesting wildflower seed, plug planting and nestbox monitoring. Each task will be fully explained and demonstrated, so no prior knowledge is required.
Cheshire Wildlife Trust has a number of nature reserves in east Cheshire which support a range of habitats and wildlife. From traditional wildflower meadows in Swettenham and woodland at the Quinta both near Holmes Chapel, through to their Danes Moss and Bagmere nature reserves which have wetland habitat.