We believe that our seas should be Living Seas.
In Cheshire we have two of the richest marine environments in the region: the Dee and Mersey estuaries. We are working to secure the future for these internationally important habitats and those of the Irish Sea. A sustainable society and economy needs productive and healthy seas. Yet for many years pollution, unsustainable development and the way we fish have damaged and depleted our seas. Our vision is for Living Seas - where better protection and management of our seas means that species which have declined can become common again.
Living Seas means thriving fish stocks and healthy, recovering marine habitats. It means environmentally sustainable use of our seas' resources. It means ocean processes helping to slow down climate change. It means people valuing the sea for the many ways in which it supports our quality of life.
Find out more about our work delivering Living Seas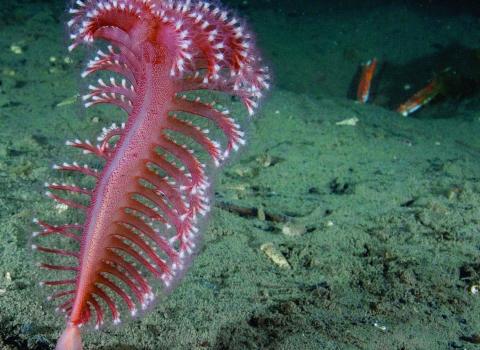 Irish Sea
The Irish Sea covers 45,000km and is 300m deep at its deepest point.
Our seas are suffering from overfishing, exploitation for resources and damage to natural habitats. Marine Protected Areas – parts of the sea where wildlife and habitats are protected – are key to the future health of our seas, their ecosystems and wildlife.
The Wildlife Trusts from across the Irish Sea are all working together to ensure we save a space for our marine life.
Find out more
Our news