What are they?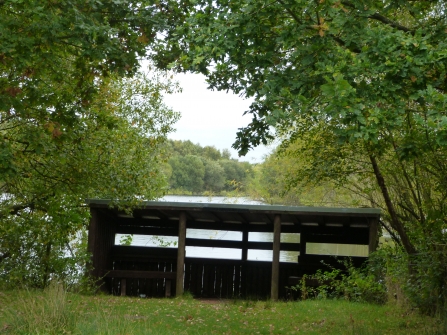 Local Wildlife Sites (LWS) - also known as Sites of Biological Importance (SBI) or Sites of Interest for Nature Conservation (SINC) - are areas which are locally important for the conservation of wildlife. They are identified and selected for the significant habitats and species that they contain.
Local Wildlife Sites come in all shapes and sizes, from vast open marshes and winding river valleys to small wildflower meadows and secluded ponds. They range in age from ancient woodlands to as little as 20 years old for newly-created wildlife habitats. These sites provide a home to many of our native plant and animal species including many rare, declining or protected species.
In Cheshire there are around 1,000 Local Wildlife Sites across Cheshire West & Cheshire, Cheshire East, Halton, Warrington, and Wirral. These sites cover over 15,000 hectares and make up 5.75% of the total area of Cheshire.
Why are they chosen?
Their selection takes into account the most important, distinctive and threatened species and habitats within Cheshire. Many of them also provide opportunities for recreation and education, and are highly valued by the local community. Linear Local Wildlife Sites along rivers, green lanes and hedgerows form living 'green corridors' that link the other sites together. Along with other sites chosen for their wildlife value, Local Wildlife Sites are the building blocks of our Living Landscape schemes.
How is the system managed?
Sites are identified, selected, monitored and protected through the Local Wildlife Sites Partnership. Cheshire Wildlife Trust administers the system on behalf of the partners which include: relevant local authorities, local wildlife groups, Natural England, and rECOrd (the county biological records centre).
Existing Local Wildlife Sites are surveyed on a rolling basis every 5 to 10 years by experienced ecological surveyors. Survey results are then assessed against strict local selection criteria by a panel representing the members of the LWS Partnership. Potential new Local Wildlife Sites also undergo a survey and assessment process before being added to the list.
Following a survey all landowners are provided with details of why their site is important and information on how to maintain or enhance the special value of the site.
Are they protected?
The designation of "Local Wildlife Site" is non-statutory and as such they are not directly protected by law. Designations such as Sites of Special Scientific Interest (SSSIs), Special Protection Areas (SPAs), and Special Areas of Conservation (SACs) protect nationally and internationally important wildlife areas, and are covered by legislation. However, these designations do not protect wildlife at a local level, and cannot ensure that the countryside as a whole is rich in wildlife.
Therefore Local Wildlife Sites fill an important gap not covered by other designations and they are vital in maintaining the full range of wildlife across the county. The only form of protection afforded to Local Wildlife Sites has been through the local planning system.
In these challenging times our work will still continue to defend local wildlife
We can't do this without your support so please donate what you can.