Nature and the climate are in crisis
The world is set to exceed 1.5 degrees warming by 2040 and 1 in 7 species are at risk of extinction. Studies have shown we can turn things around but we need to act now.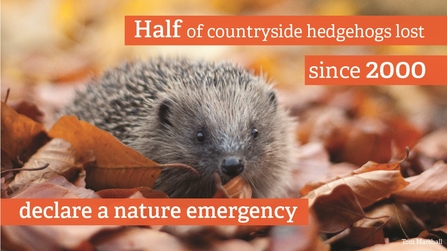 We are calling on our councils to take action for the climate and nature by asking them to:
1). Make a public commitment to nature's recovery
by amending their Climate Emergency declaration to include the Nature Emergency.
2). Make the space for nature
by creating new wildlife havens so at least 30% of land and sea is managed for the benefit of wildlife by 2030.
3). Work with nature to take climate action
by allowing natural processes to reduce the impacts of climate change. By prioritising solutions that contribute to both nature's recovery and carbon net zero ambitions.
It takes less than 60 seconds to sign. For the sake of future generations, let's not delay action any longer.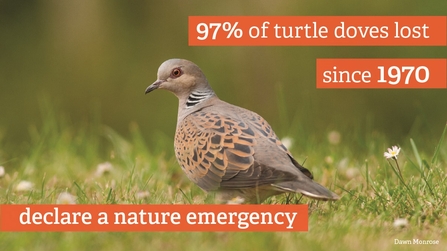 Can community groups and businesses sign?
Yes! We encourage local groups and businesses to get involved. Tackling the climate and nature emergency will require everyone's input. Showing your group or business wants action is key to gathering support and raising awareness.  
Why is my council not listed?
Our Trust covers Cheshire, Halton, Warrington, Wirral, Stockport, Trafford and Tameside. Both Wirral Council and Warrington Council have declared a nature emergency (or something very similar) so we haven't included them in this petition. Feel free to write to your councillor directly and express your support for these aims.