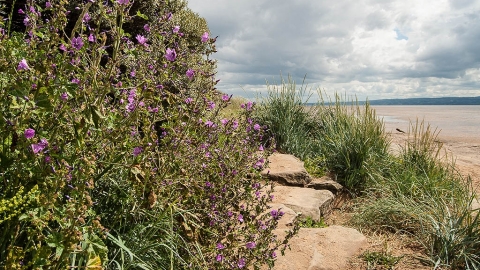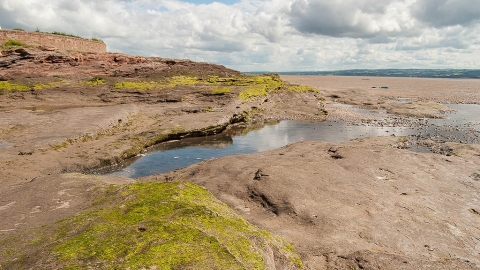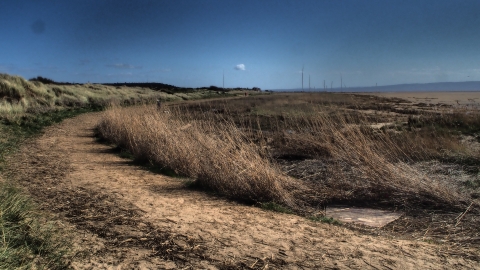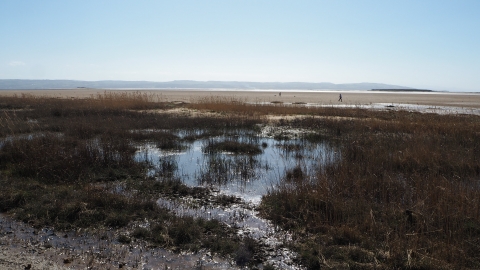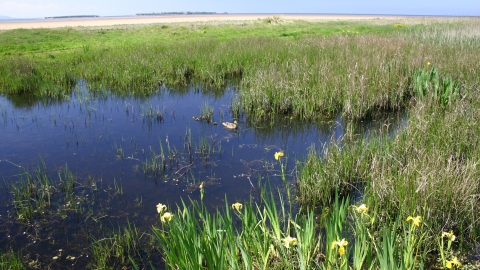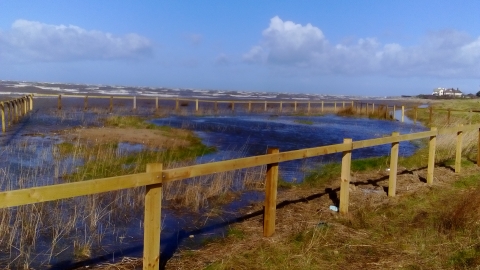 Our only coastal reserve, consisting of sand dunes, reedbeds and marsh.
Location
Know before you go
Entry fee
No
Walking trails
Please keep to foreshore and marked paths and do not enter the reedbeds.
Access
Sorry, parts of this site may not be suitable for those with limited mobility.
When to visit
Opening times
Open at all times
Best time to visit
All year
About the reserve
This SSSI reserve lies on the edge of the extensive Dee Estuary, looking out towards Hilbre Island, and just a short walk from Hoylake or West Kirby. Consisting of an important range of sand dunes from embryo dunes against the sea to much more established yellow dunes behind, and then on to grey dunes that extend on to The Royal Liverpool Golf Course. As with all dune systems, specialised plants that can survive in dry sandy conditions grow in the dips (slacks) including Mackays horsetail, one of more than 50 flora species found on the reserve. Orchids include early marsh and northern marsh, whilst birds-foot trefoil, sticky stork's bill and fairly flax also bring colour. In the slacks behind the embryo dunes small brackish pools are home to Natterjack toads, known for their loud vocal calls in the breeding season. The reserve and surrounding area is a well-known stopping point for migratory birds in spring and autumn, with regular visitors like redstarts, ring ouzels and wheatears joined by spectacular occasional rarities like bee eaters, shrikes and wintering snow and lapland buntings. Habitat Management at Red Rocks    
Species
Environmental designation
Site of Special Scientific Interest (SSSI)
In these challenging times our work will still continue to defend local wildlife
We can't do this without your support so please donate what you can.