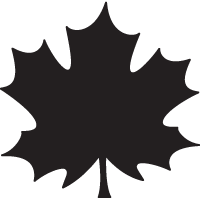 During autumn nature has one last burst of energy before the cold days and long nights of winter.
Summer migrant birds have now left and winter thrushes, waders and waterfowl begin to flock to our shores. Fabulous displays of fungi emerge from woodland floors and the tree canopy turns a variety of dazzling autumn shades. Small mammals cram berries and nuts, whilst deer begin to rut
Top 5 things to do
The colours, the smells, the thudding sound as conkers fall from the trees, not forgetting the crunching of the yellow and orange leaves! There's so much nature to enjoy to bring back those nostalgic moments. Here are top five nature fun-filled activities that you can do at home or in your nearest green space, for you to really embrace the season ahead!
Take an autumnal walk

Don't put those walking boots away just yet, walking in autumn is one of the best times! Not only is it bursting with vibrant colours, being outdoors during the darker, chillier season is also good for your health and wellbeing. While walking in general is a great way to stay fit, it's also brilliant for boosting your feel-good hormones. Walking increases serotonin levels, which can help to prevent low mood and the traditional autumn and winter blues.

The crisp, frosty ground, the brightly painted leaves against the sunny blue skies; and hills clad in velvety pink and purple heather. If fabulous scenery and tranquil walking routes appeal to you, then autumn is the season to pull on your wellies! Also, if you're in to photography like me, autumn is one of the best times to capture the downright gorgeousness of our natural world.

Ross Hoddinott/2020VISION
Go on a fungi hunt

Fungi is everywhere in October – literally everywhere! When conditions are cooler and wet, fungi can feed and grow on any kind of surface, not just under our feet. With so many different species in the UK, fungi make up an entire kingdom of their own!

As well as many delicious wild mushrooms, fungi also include some of our most poisonous species, so it's essential that you never eat any fungi you find unless you are 100% certain about their identity. Unless you are with an expert, it's best to leave mushrooms where you find them - that way, others can enjoy their beauty - and go home with a great photo instead!

Woodlands are an ideal place to visit during autumn, fallen tree stumps are the best places to look for fungi. If you head out, be sure to keep an eye out for some of our most fabulous fungi:

•    Shaggy parasol
•    Turkeytail
•    Fly agaric
•    Glistening inkcap
•    Yellow stagshorn
•    Cramp balls/King Alfred's cakes
•    Jelly ear fungus
•    Scarlet elf cup
•    Stinkhorn

Fun fact: The important part of a fungus, the mycelium, lives underground and is vital for woodland health as they recycle nutrients needed for plants to thrive. However, in autumn the fungi start to grow and as these fruiting bodies ripen their seeds, known as spores, are released into the air to start the next generation!

 

Grassland fungi c. Jon Hawkins - Surrey Hills Photography
Pine cone bird feeders

Our gardens are becoming increasingly important places for wild animals, especially birds. Think of them as your own mini nature reserve right outside your home. By providing a regular supply of food and water throughout the year, we can help birds survive through the challenging winter months, which is when they can struggle the most.

An exciting yet seasonal way to encourage the birds in your garden is by creating your very own pine cone bird feeders! The pine cones can be collected when you go for your autumnal walk, and then all you need is some suet from your local shop and a wild bird seed mix!

 
Hedgehogs love leaf piles!

Though autumn is beautiful, once those leaves start to fall everywhere can start to feel a bit untidy. But those leaves can be perfect for wildlife, including our beloved hedgehogs who will be starting to look for a nice cosy place to hibernate for winter.

If a hedgehog has had a late brood, fallen leaves are also the perfect nesting material for their hoglets. So instead of blowing the leaves away, create a neat little leaf pile in the corner of the garden, under conifers or somewhere out of the way for them.
Creating small log piles are also one of the best features for a plethora of wildlife, especially hedgehogs. They become mini insect factories, providing a year round food supply for an array of wildlife. If you do create one, share your photos with us!

 

WildNet - Tom Marshall
Go blackberry picking!

As the weather turns cooler, it's the best time to go picking those juicy fruits from the hedgerows! You can also spot all sorts of wildlife feasting on the hedgerow harvest. Blackbirds and thrushes love blackberries too and the crops of rose-hips, sloes, crab apples, elderberries and haws (hawthorn berries) provide autumn food for mice, voles, hedgehogs, squirrels as well as many kinds of birds. So make sure to leave some for the wildlife to enjoy.

You may prick your fingers but a homemade crumble, jam or flavoured gin are all great rewards that make it worthwhile.
Top reserves in Autumn
Autumn experiences
In these challenging times our work will still continue to defend local wildlife
We can't do this without your support so please donate what you can.