Autumn woodlands
Whether its hunting for conkers, kicking through drifts of leaves or witnessing stunning sunsets, Autumn is a magical time of year to experience woodlands.
As the days start to shorten and the once green leaves take on fiery shades, wildlife is making the most of the last warm days - with birds and mammals in search of fruits and nuts before winter makes an appearance.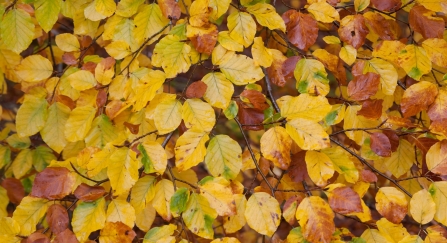 Beech trees put on a particularly spectacular autumn display. 
Autumn leaf ID
Download our handy guide to identifying autumn leaves.
Top reserves to visit in Autumn