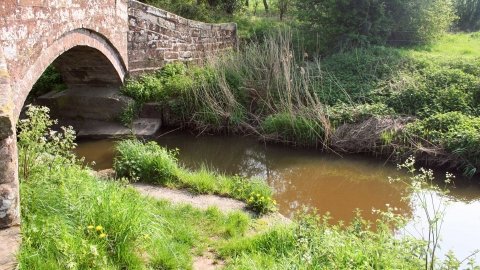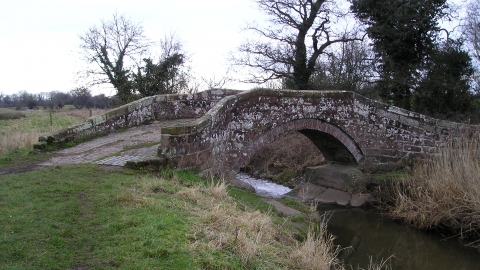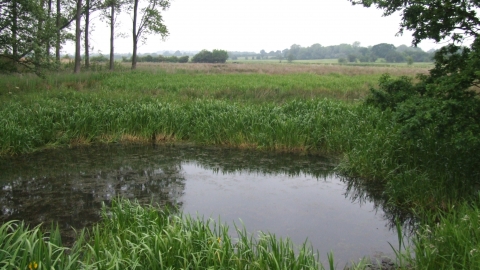 Meadows rich in bird and plant species
Know before you go
Grazing animals
Sheep
Walking trails
A public footpath runs through the centre of the reserve and along the river Gowy to the east, accessible from Platts Lane, Waverton. Please park with consideration for residents in the designated bays/layby. This allows viewing of the wetlands and meadows.
Please note: due to the presence of livestock and nesting birds during parts of the year, access to the grazing fields is by prior arrangement only, please contact the Trust to arrange a permit.
Access
Sorry, this reserve may not be suitable for those with limited mobility.
When to visit
Opening times
The reserve is closed to the public, although the meadows and poplar plantation can be viewed from the public right of way that runs through the reserve.
Best time to visit
All year
About the reserve
Within easy distance of Chester and Tarvin, Hockenhull Platts nature reserve sits beside the River Gowy and is a great place to enjoy a short stroll along the Mill Trail and over the quaint medieval bridges that traverse the reserve.  
Home to several habitats including a poplar plantation, reedbed and species-rich wet meadows, the reserve has recently received a boost of new pools and wetlands for the benefit of water voles amongst other creatures. The poplar plantation is sparse and its wet nature has created an unusual stand of common reed at the ground layer.
The reserve is also rich in bird life, with over 64 species recorded, including summer-visiting warblers, including sedge warbler, grasshopper warbler and reed warbler. Otters have been recorded along the banks of the bordering River Gowy, and it is hoped the newly created wetlands may also encourage these secretive river dwellers. Look out for our dainty Dexter cows grazing the reserve in summer.  
Hockenhull Platts are managed by agreement with the Grosvenor (Eaton) Estates.
Hockenhull Platts Nature Reserve Trail
In these challenging times our work will still continue to defend local wildlife
We can't do this without your support so please donate what you can.